About Us
House Nouse was founded in 2008 by the aptly named Nick House. He has 25 years experience of the holiday lettings sector in locations across the UK which has included running 2 successful cottage agencies with portfolios of up to 425 properties selling 12,000 holidays a year. In addition Nick has worked on numerous start-ups and development projects for a variety of clients covering different types of property. House Nouse is based in the Cotswolds near Cheltenham. Nick is willing to travel to all parts of the country to meet clients on site.
At House Nouse my clients have included;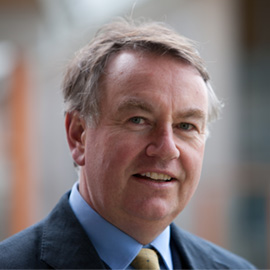 Country Estates and Landowners
Property Developers
Buyers of letting businesses
Property Investors
British Expats
Cottage Agencies
Heritage organisations
I have direct access to an extensive network of specialist suppliers who I can bring in to help as and when required. These people include builders, interior designers, photographers, web site designers, digital marketing gurus, booking system developers, finance companies, cleaning companies and insurance brokers.
I am a business graduate and in addition hold an MBA from Cranfield University. I have 2 adult children and live in the Cotswolds with my wife Julia and our black Labrador, Monty.
Why use our services?
Personal attention - The service will be adapted to fit a client's individual needs.
Save time - You may not live in the UK or are too busy to spend weeks and months hunting for that elusive property. We can also look after your new pride and joy once you have made the purchase.
Save money - Using a buying agent to find your dream property will be a much more expensive route. You will also save on fees if you choose to sell your property through us.
Avoid expensive mistakes - We have an unrivalled insight of what holiday guests want and do not want for their well-earned break. It is important that you consult us before you spend your hard earned cash.
Skills, knowledge and experience - We know the holiday rental sector inside out and have many years experience of holiday letting property throughout the UK.
Independent advice - We are not rental agents and will provide you with unbiased advice on the best channels to use to promote your property.